Fence Installation Service in Oklahoma City, OK
Excellence Irrigation offers professional fence installation services which guarantee quality, durability and reliability. No matter what kind of fencing needs you have – from residential to commercial – we can help you find the perfect solution! With our attention to detail and fast turnaround times, you can trust us to get the job done right.
Get A
Free

Price Estimation
Perfect Fencing Solutions - Excellence Irrigation
Installing a fence can be a tricky job and it's important to ensure you get the perfect fencing solutions for your home or business. With Excellence Irrigation, you can count on receiving the best quality materials and professional installation services available. Our team of experienced technicians will take care of everything, from measuring to ordering materials, all the way to construction and cleanup, allowing you to sit back and relax while we do all the work. We also offer custom design services to make sure our customers get exactly what they want and need out of their fence. Not only do we provide outstanding service, but we stand by all our installations with a satisfaction guarantee! Choose Excellence Irrigation for your fencing needs today and enjoy long-lasting results that won't disappoint.
Quality Materials, Outstanding Service
Quality materials are the cornerstone of excellent fence installation, and Excellence Irrigation only uses superior quality materials. We are dedicated to making sure that our customers are receiving top-notch service at every step of their fencing project. Whether it's a residential or commercial installation, we order premium grade materials that are durable, long-lasting, and aesthetically pleasing. Our pro installers won't stop until the job is done right and you have the perfect fence that exceeds your expectations!
Excellence Irrigation also offers outstanding customer service. From planning to construction, our team will be there every step of the way to ensure everything goes smoothly. We go above and beyond to make sure our customers receive prompt answers to all their questions and concerns during their fence installation project. Plus, once it's finished, we guarantee satisfaction with all of our workmanship for your complete peace of mind! Get quality materials and outstanding service with Excellence Irrigation today.
Benefits of Professional Fence Installation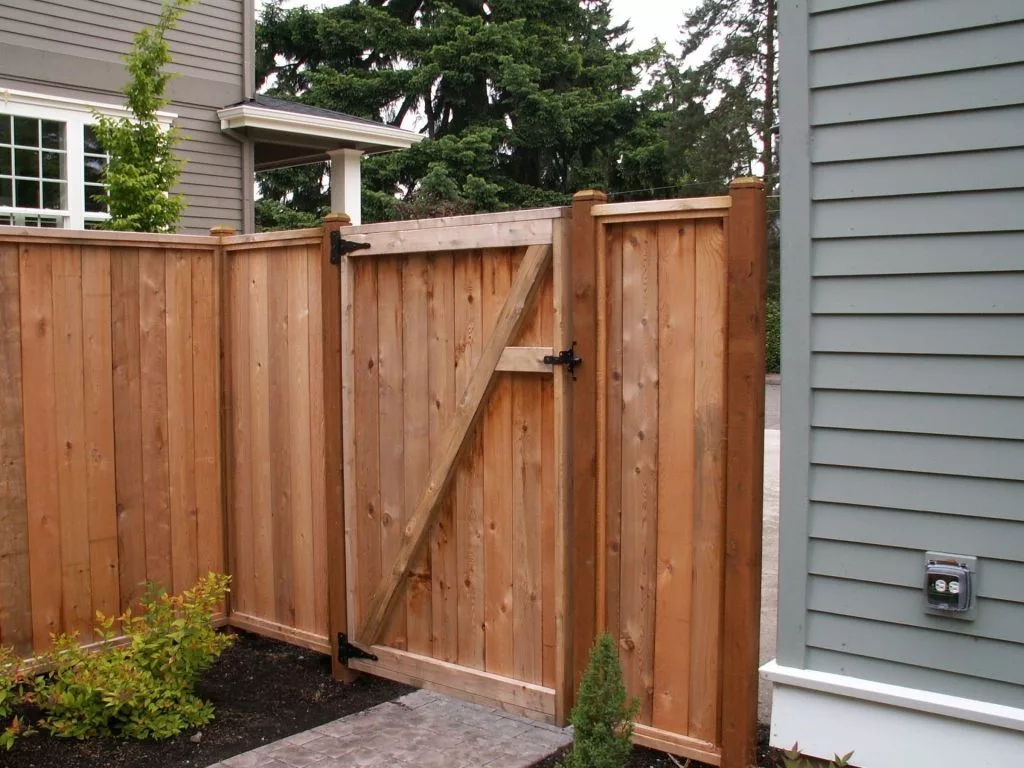 Satisfaction Guaranteed with Every Job We Do
At Excellence Irrigation, we stand behind our work and guarantee customer satisfaction with every job we do. Our experienced technicians use only premium grade materials for all our fencing projects and follow the highest standards of workmanship so that you can rest assured your fence will look great for many years to come. We offer a satisfaction guarantee with every project, so you can have peace of mind knowing that your new fence will be installed correctly the first time around.
Frequently Asked Questions
The cost of a fence installation can vary depending on the type of materials used, size, and labor requirements.
Fence installations typically take anywhere from one day to several weeks, depending on complexity and other factors.
Generally, a full fence installation includes setting the posts or panels, applying concrete or gravel, attaching mesh or planks, cutting and filling any necessary holes or gaps, and finishing with paint or stain if desired.
We offer industry experience and use only premium grade materials so that your fence will look great and last long-term. We are also proud to offer a satisfaction guarantee with every project, so you can have peace of mind knowing that your new fence will be installed correctly the first time around. Contact us today!