Retaining Walls service in Oklahoma City, OK
With our commitment to customer satisfaction, we are confident that we can exceed your expectations. Let Excellence Irrigation help you design, build, and maintain the retaining wall of your dreams!
Get A
Free

Price Estimation
Durable & Attractive Retaining Walls
Retaining walls from Excellence Irrigation are durable, attractive and built to last for years. With their expert team of installers and state-of-the-art materials, you can be sure that your retaining wall will look great and stand the test of time. Constructed with superior craftsmanship, these walls provide the perfect solution for a variety of landscaping needs including soil erosion control, increased safety, privacy and even adding aesthetic appeal to your home or business. With expertise in drainage, drainage systems, and geotechnical engineering, Excellence Irrigation has the experience necessary to ensure your retaining wall will stay strong and beautiful for years to come.
Quality Assured with Excellence Irrigation's Retaining Walls
Quality is assured when you choose retaining walls from Excellence Irrigation. Their experienced team of installers use the latest technology and materials to ensure that your wall stands up to the test of time. The company utilizes the best practices for drainage and soil erosion control, meaning fewer issues over the lifespan of your wall. They also take extra steps to make sure that each wall looks its best with aesthetic features like decorative stones or plants set into mortar or metal grids, or even custom lighting. Plus, all work is backed by their product warranty so you can be confident that your wall will remain strong and attractive for many years to come.
In addition to quality construction materials, Excellence Irrigation takes care in inspecting their work before finalizing a project. They inspect every layer of construction, making sure everything is properly constructed and functioning at an optimal level. This ensures that any potential problems are caught early on, preventing costly repairs down the road. With their attention to detail, you can trust that your investment in a retaining wall will not only look great but last for many years as well.
Benefits of Retaining Walls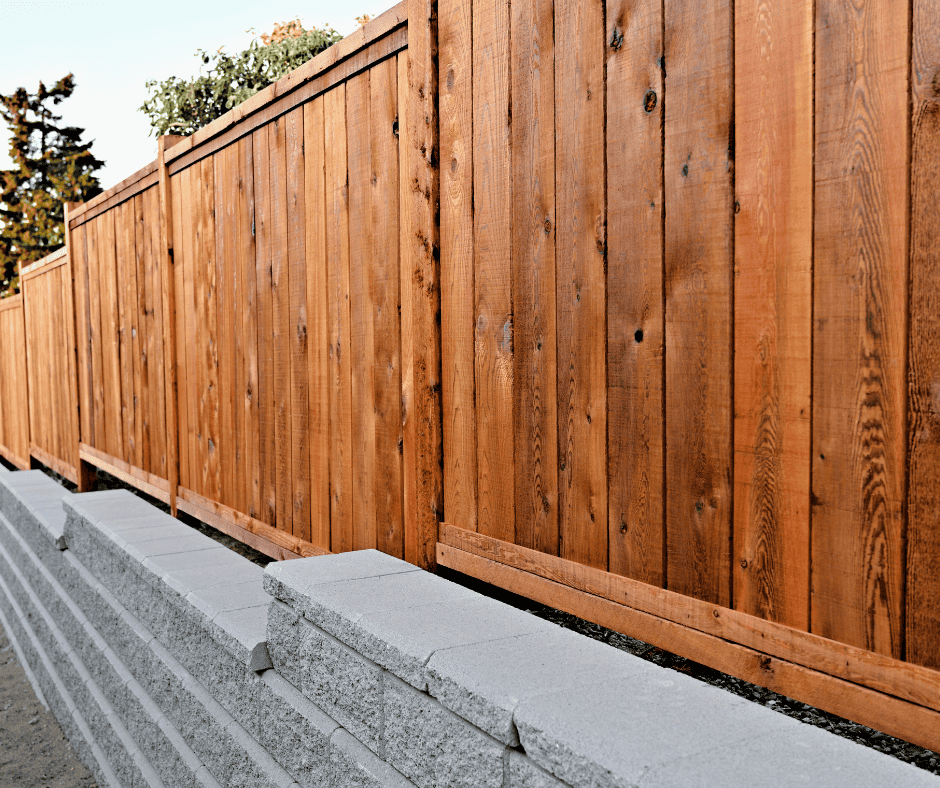 Professional Retaining Wall Installation by Excellence Irrigation
Excellence Irrigation provides professional installation of retaining walls and takes extra steps to ensure superior quality. Our experienced team of installers uses the latest technology and materials to construct walls that are strong, attractive, and built to last. Quality is assured with careful inspections at every layer of construction and a product warranty, making sure that your retaining wall meets the highest standards. With these measures in place, you can trust that your investment in a retaining wall will be secure for many years to come.
Frequently Asked Questions
Installing a retaining wall can help maximize usable space, prevent soil erosion, reduce flooding, provide extra seating or planting areas, and improve the appearance of your landscape.
Most commonly, retaining walls are made with concrete blocks, fieldstones, timber, stones stacked without mortar (dry-stacked), poured concrete, gabion walls (wire mesh filled with rock) and other materials.
The cost of installing a retaining wall depends on several factors such as the size of wall required, type of material used, labor costs and any additional features added to the design such as drainage systems and lighting fixtures. Speak to your contractor for an estimate based on your specific project requirements.
At Excellence Irrigation, our team of experienced installers is dedicated to providing the highest quality service and products for your retaining wall needs. With careful inspections at every stage of construction and a product warranty, you can trust us to provide outstanding results that stand out from the competition. Don't hesitate to contact us anytime with any questions or concerns about your retaining wall project – we are always here to help!